Start now, finish never…
Truly, since a permaculture design is a living, breathing thing, it is never truly "finished." However, the time has come in our course for you to pull together all of your notes, plans, and ideas into a cohesive design that can be shared, critiqued, and improved through feedback and interacting with stakeholders.
Analysis paralysis?!?
Our course until now has largely focused on the first half of the design process: goals, observation, boundaries, and resources.
If you choose to continue into the Permaculture Women's Guild design certification program, you'll not only get 40 more classes and a dedicated 1:1 mentor to help you craft your design project, you'll also get access to our one-of-a-kind Permaculture Design Studio, which contains 11 focused, detailed classes to walk you through each step of GOBRADIME.
If you signed up for the PDC Guest Pass you have already seen this, but here's a link to the Analysis class in the Design Studio, which will help you make sense of everything you have done so far:
Need a container for your ideas?
There is no such thing as a template that fits every permaculture design project, but we can for sure use some basic checklists and suggestions as a starting point, and it really helps to have some sort of container, into which your ideas, notes, data, observations, and multi-phase implementation strategies can go.
In addition, if you put everything into one, streamlined and succinct document, it will make your ideas very easy to share with stakeholders and anyone else from whom you would like to collect feedback.
This here is a basic template for your design project document, created on Google Slides because it's free and easy. Check it out! You can make a copy and insert your own design.
GOBRADIME, revisited.
Need a review of the GOBRADIME process? Here are some ​quick links to some articles and courses that use it, and you can also download the infographic below.
Additional resources for your design project
Need some inspiration?
Check out these Permaculture Design samples from students in the PWGPDC
The Digital Toolshed is an evolving collection of free, open-source, and low-cost websites and apps.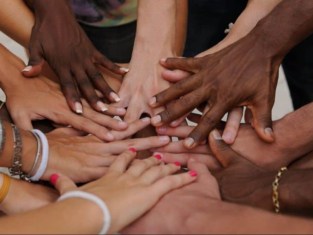 If you're at all stuck, stumped, or stagnated in your permaculture studies, you need feedback.
Hands-on: just do your best!
Regardless of where you think you're at in the process, no matter whether or not you feel you're ready…for the next two weeks, give as much energy as you can to creating a design project, on paper, that you can share with others for feedback. This is your challenge!!! Next week we have a light class, more about mindset than about your design itself, and then it's our very last class, so do your best to join us for sharing and celebration, and see you then!