Dysfunction Junction: when things go wrong
Sometimes, no matter how hard we might try to avoid it, problems come up between individuals working together on a project. And, whether we like it or not, the main reason so many permaculture projects don't make it to the long-term is rarely because the soil was no good or all the water dried up: it's because the interpersonal human relationships fell apart.
This class is excerpted from the Egalitarian Group Processes module, which is part of the Advanced Social Systems Design section of our online Permaculture Design Course. If you'd like to learn more about the special certificate we offer to students who complete design projects that make extra space for social designs that are as intricate as the landscape drawings.
Nonviolent Communication is commonly used in permaculture groups. Here's an introduction:
When things go awry, Restorative Justice can be super helpful to get back on common ground:
For mental health support in general, and to deepen relationships within your working group, check out Co-Counseling:
Hands-On
Discuss one or several of the techniques outlined in this class with your immediate working group. Which methods might be helpful for you? Why?
Think about the PEAR process you learned in the class about project management. Can you envision a project that uses the PEAR process as a basic implementation strategy, then applies one or all of the above techniques for when/if conflicts arise? 
Get this poster and a bunch of other really cool ones at www.afristar.org>>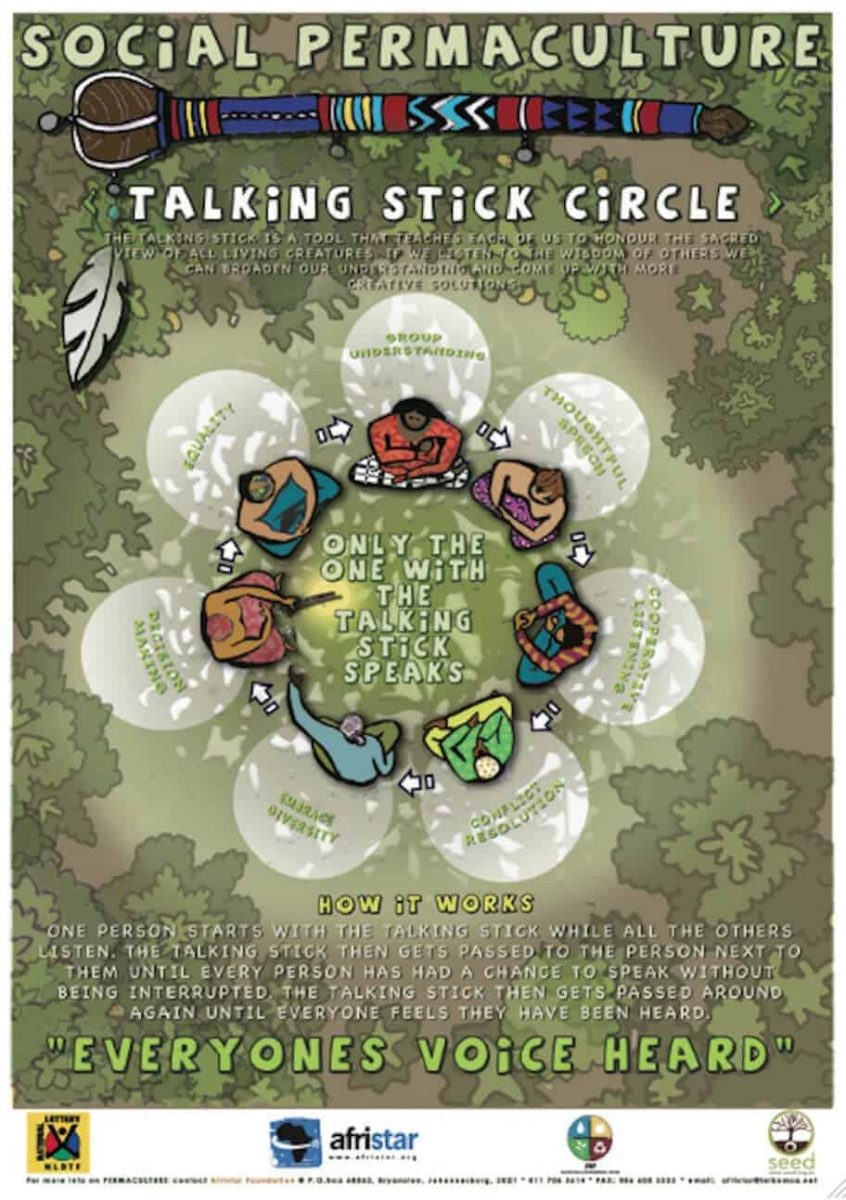 Relevant Links and Resources​
FREE BOOK! The Big Book of Conflict Resolution Games by Mary Scannell is available here, and it's actually tons of fun. Check it out!
Here's a great article that gives an overview of 5 Conflict Resolution Strategies we all tend to use by default.